This article provides instructions to join one or more teams for the school/organization.
Step 1: From the home page, click Update next to the Joined Teams.
NOTE: The Joined Teams icon will always display Update on the home page because joining or switching teams can always be updated.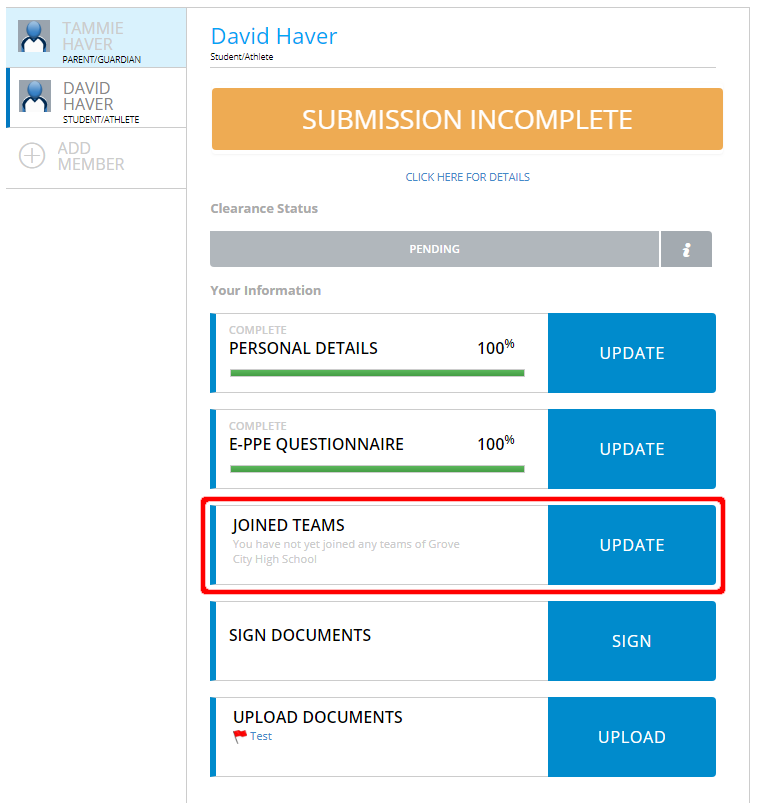 Once on the Joined Teams page, a list of teams, coaches, medical personnel, and instructions on how to join and leave teams.
NOTE: If zero teams are listed to join, the Administrator of the school/organization has not created the teams. We suggest contacting the Administrator or school/organization to have the teams created. Also, contact PRIVIT for additional information (844.234.4357).
Joining and Leaving Teams
Step 2: To join a team, click the check box next to the appropriate team. To leave the team, simply uncheck the box.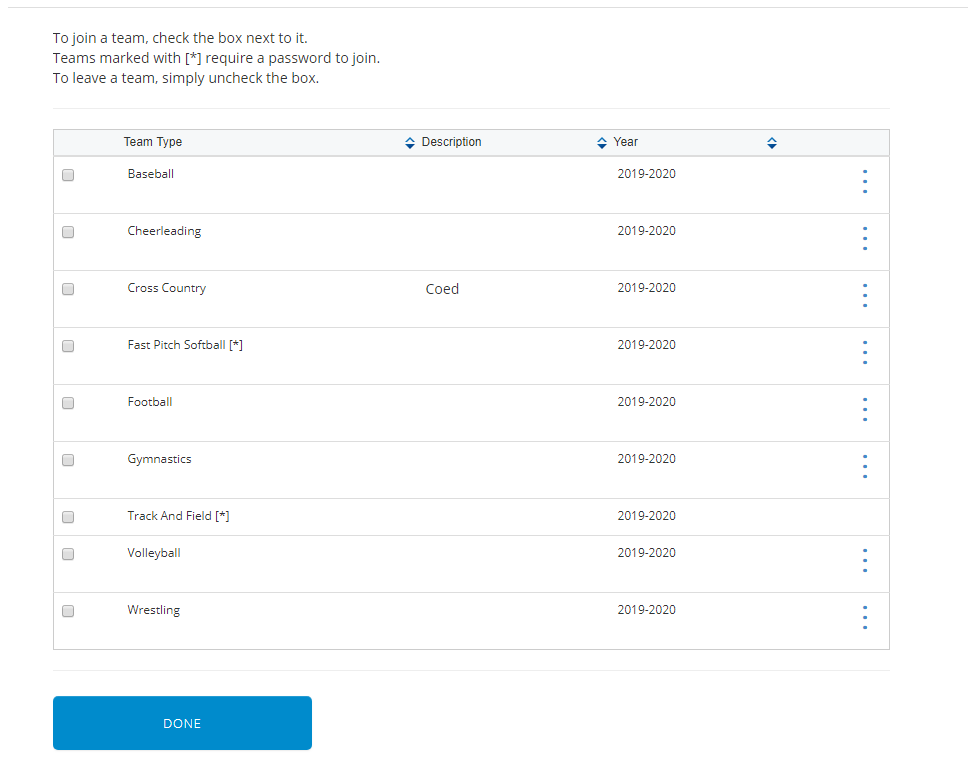 Team Passwords
Some teams may require a password before joining. Passwords are distributed from the school/organization. Teams marked with an asterisk inside brackets [*] will require a password. When joining a team that requires a password, after checking the box, a window will appear asking for the password. Enter the password and click Join to be added to the team.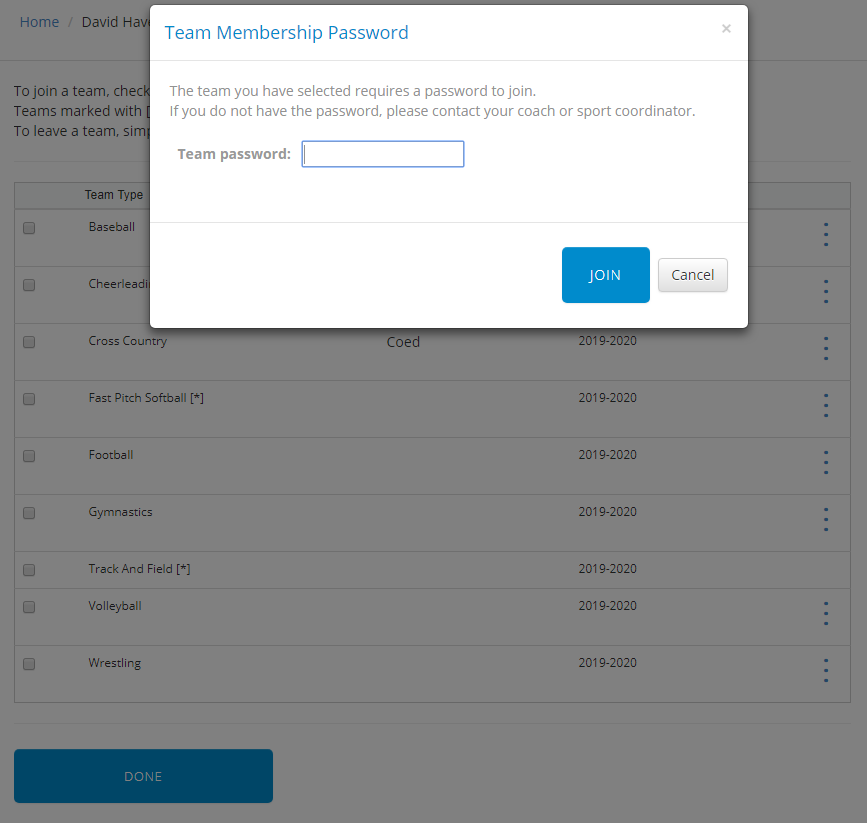 The box will be checked, indicating successfully joining a team that requires a password.
NOTE: If you do not know your teams password, or you have forgotten it, call your coach and they will be able to get that information for you.
Step 3: Click Done when you are finished joining the appropriate teams to return to your HOME page.