Download Team Emergency Information
The Emergency Report will provide a PDF document that contains all completed the emergency information within the Personal Details from all athletes on a specific team. Follow the steps below to download the emergency information for one to all members on a team. 
Step 1: Click the Members Icon within Manage Teams.
Step 2: To view the Emergency Information download, select the check boxes next to the appropriate athletes (Selecting the top box will check all listed athletes). Then click the Download Emergency Report icon, located at the bottom of the listed athletes.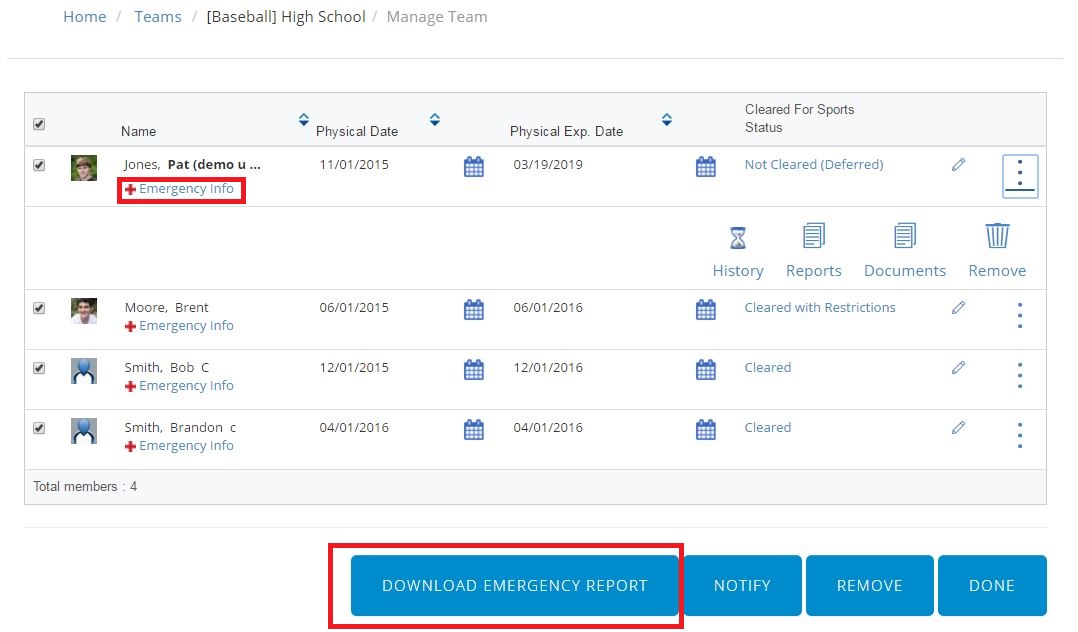 Step 3: You will then be presented with an PDF document that can be printed or saved. This document contains contact information and key medical information for the athlete.