By adding your profile picture, your photo will appear on team rosters this will assist authorized coaches, athletic trainers, and administrators the ability to differentiate students with the same name and recognize new team members.
To add a profile picture select Change Profile Picture by clicking on your name in the upper right corner of the screen.

Step 1: Upload Picture
Click Browse to select a jpg, png, gif, or bmp format profile picture from your computer. After you have selected your photo, click Next.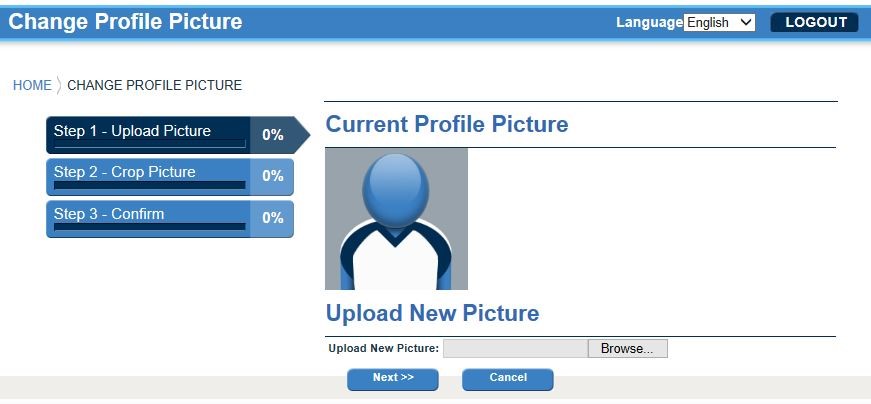 Step 2: Crop Picture
If your image is too large, you are able to crop your picture by using your cursor to draw a box around the area you want to select and click Next. If you do not need to crop your photo, click Next.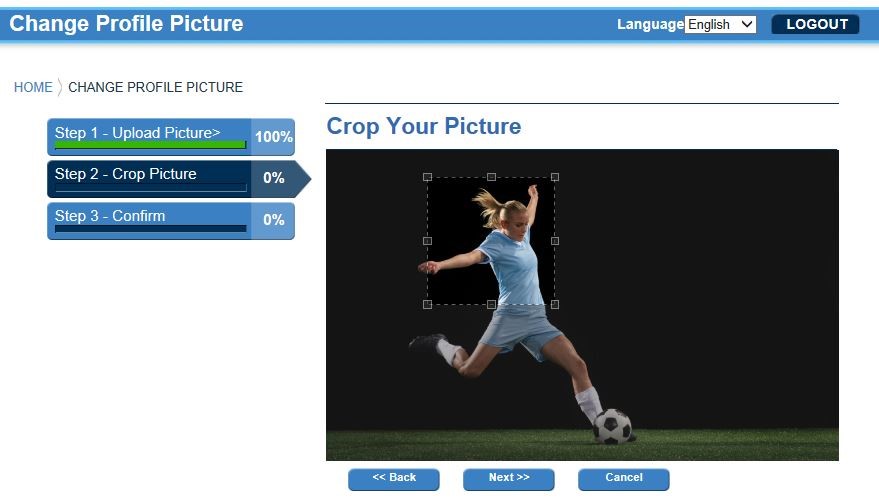 Step 3: Confirm
Review your photo and if you are satisfied with your photo, click Save. If you need to crop the image differently or upload a different picture, click the button of the step you want to go back to or click Back.

At any time you are able to update your photo from the HOME page under 'Manage Your Account' by clicking the Change Profile Picture button.
After you have uploaded your photo you will not be able to view it on the team list; however, your coaches and athletic trainers will be able to see your photo. It will appear on the coaches' and athletic trainers' 'Team Members List' page.