Move Athletes to Different Teams
Moving an athlete from one team to another can be easily accomplished by searching for an athlete or within the Manage Teams page. The following steps will allow a staff member to move an athlete to a different team.
Step 1: Click Manage Teams from the home page. 
Step 2: Navigate to the athlete by clicking Members next to a team or using the search feature.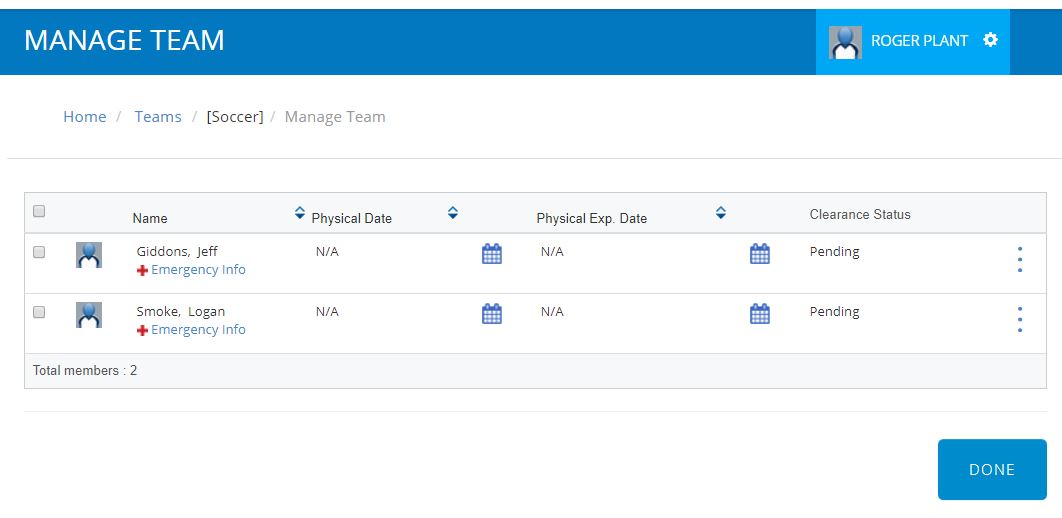 Step 3: Click the ellipses (the 3 vertical dots) in the last column on the right.
Step 4: Click the Athlete Profile icon. 
NOTE: Any athlete may be removed from a team by clicking the Remove icon.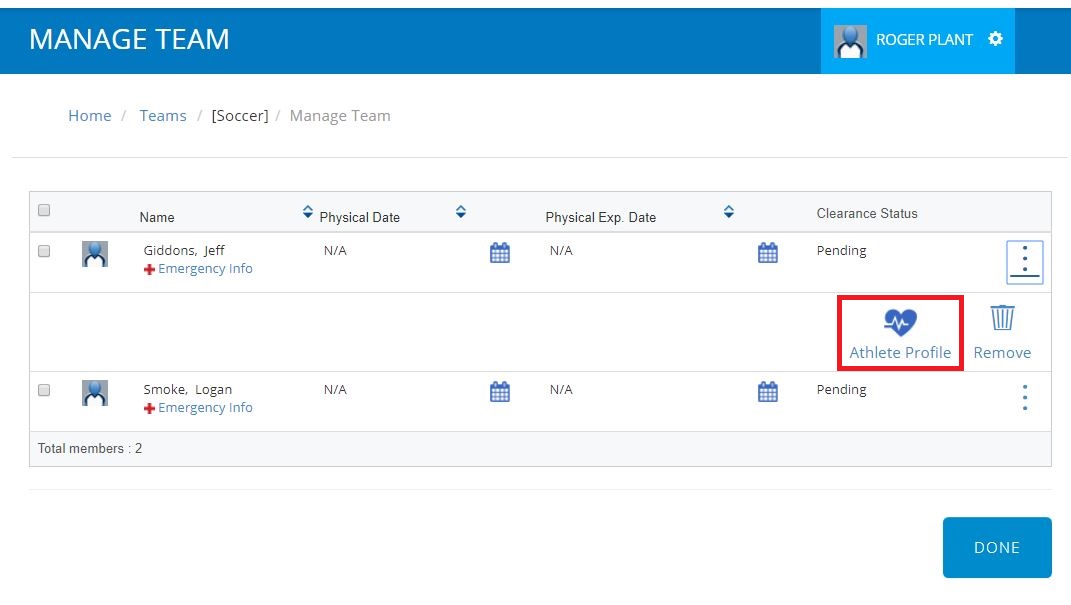 Step 5: Click the Down Arrow in the Teams section.
Step 6: Click the Edit icon.
Step 7: Using the check boxes, add (or remove) the athlete to the appropriate teams. 
Step 8: Click Apply when finished. 
NOTE: The ability to move athletes will depend on the assigned role within the school/organization.