When the Medic role is assigned to an individual this person will only be able to see information relevant to the teams the administrator assigns them within Privit Profile™. Often times this role is assigned to team physicians and athletic trainers. Below is the information for viewing the assigned teams as a Medic.
Managing Teams:
From your HOME page, click Manage Teams, from there you will be directed to the Teams List page.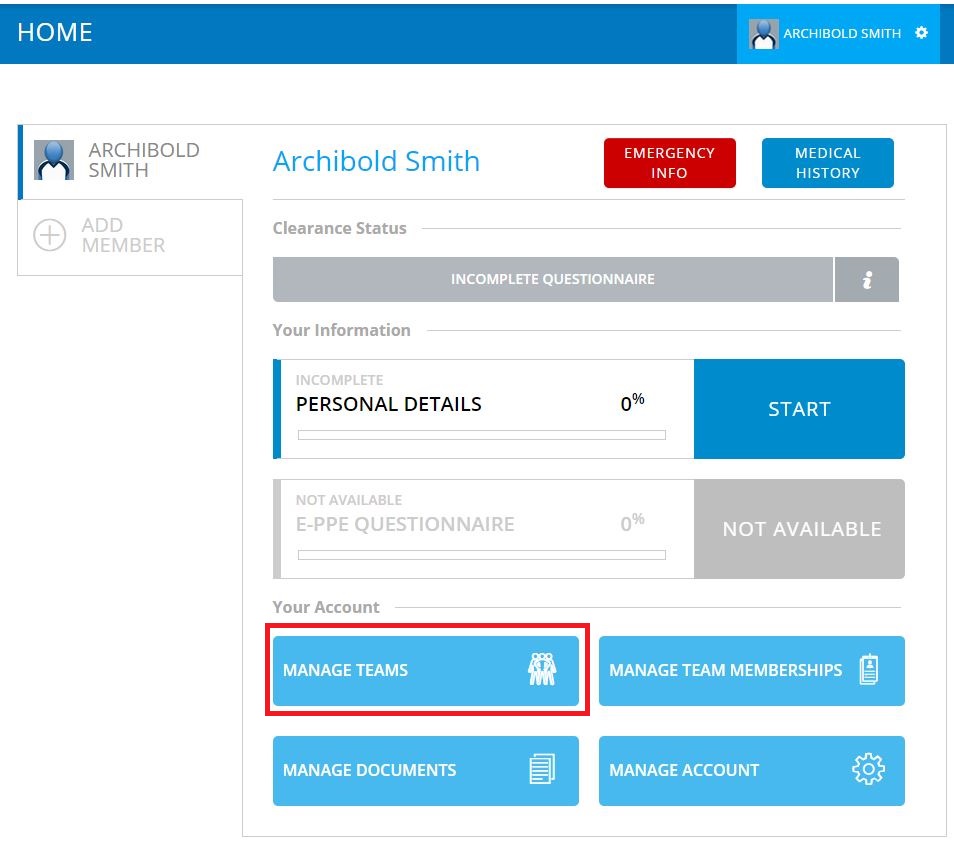 Members:
Click the Members icon next to the team where you want to view the members of your assigned team. Also from the top of the teams page, type one or multiple names to search for a specific user in your school/organization.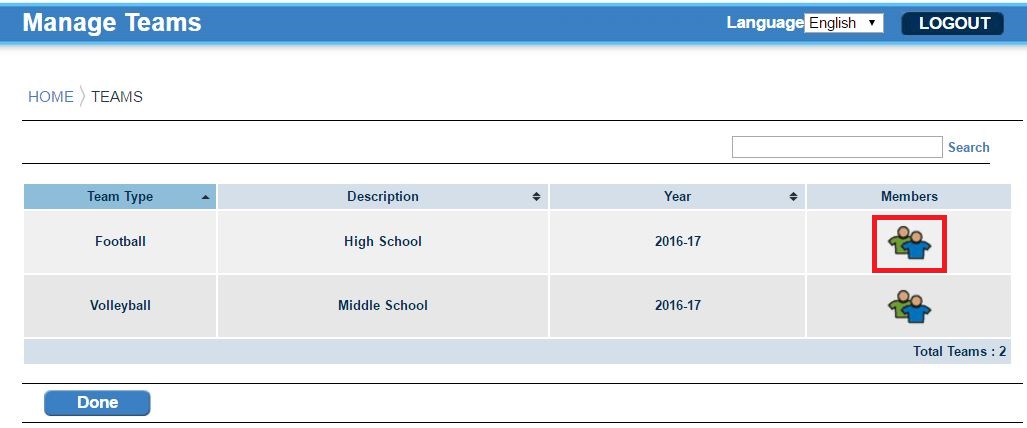 After clicking the Members icon, you will be directed to the Team Member List page.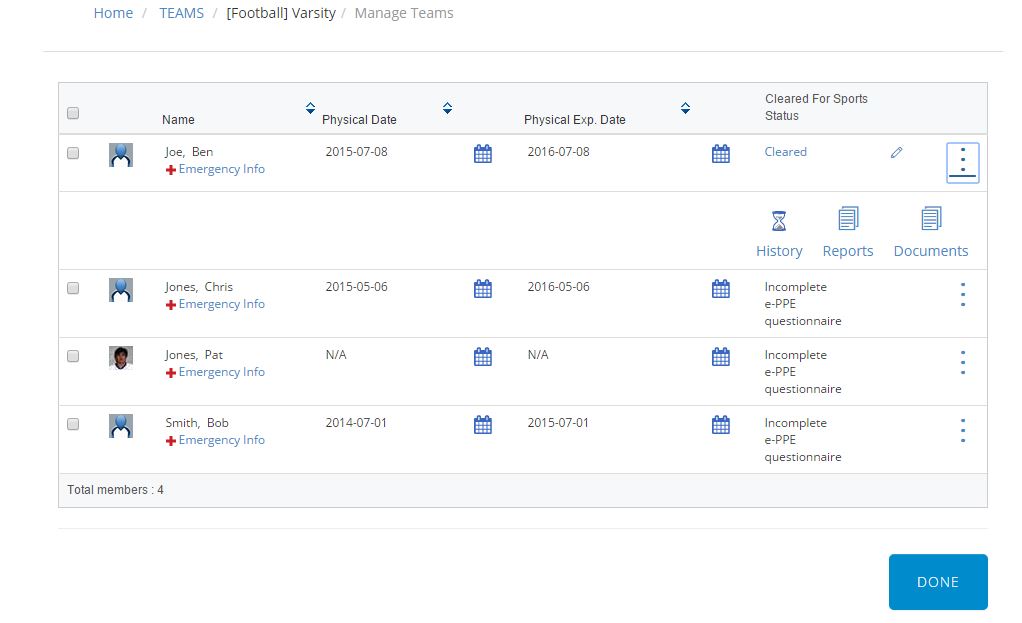 For any team with an assigned user with the Medical Personnel role, will be able to do the following under Members of a team:
View names of the athletes on your assigned team.
Ability to upload documents on behalf of a team member
If applicable, ability to edit the clearance status of any team member and review the history notes associated with this status
If applicable, ability to download the emergency information for each member or for the entire team.
Send Custom Notification emails to Parents and Athletes.
If applicable, edit the Physical Date and Physical Exp. Date for team members.
**If applicable, ability to download/print all the Privit Profile standard forms.
**To download the Privit Profile Standard Forms, follow the steps below.
Click the ellipses, and select Reports.
Click the Documents icon next to the name of the form you wish to view.
You will then be presented with an pdf copy of the form that can be printed or saved. (Please be certain your pop up blocker is turned off.